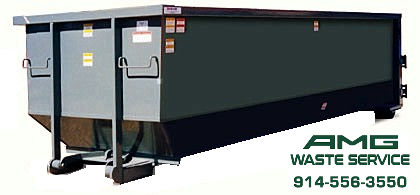 AMG Waste can provide you with dumpsters or Roll-Off Containers for your residential home. Whether you need to clean out or renovate we can provide the dumpsters for your project.
Dumpster Rental Sizes
12 yard Containers 10' x 7' x 4'
20 yard Containers 21' x 7' x 4'
30 yard Containers 21' x 7' x 6'
A Dumpster Rental can make the toughest home improvement project much easier. At AMG Waste, We offer dumpster rentals in Westchester and Fairfield Counties for any type of home project.